Bob Davenport
| | |
| --- | --- |
| | Bob Davenport is an artist whose work looks at Scotland's historic buildings and landscapes. |
Bob Davenport's work focuses on the landscapes and historic architecture of Scotland. His charcoal drawings capture the dark history of Scotland's castles and towers.
In Bob's own words;
"Scotland has a great variety of landscapes and historic buildings from the castles of Skye and Argyll down to the Border Towers of my region. Behind the beautiful architecture of Smailholm Tower and Hermitage Castle, set in stunning landscapes, is a dark and bloody history. Stand inside Hermitage Castle even on a sunny day and you still feel the cold horror of the battles fought for ownership and grimness of the prisoners pit.
Every Building seems to have not just a history of combat, but also a ghost story. These dark, charcoal drawings are intended to convey this brutal and threatening mood."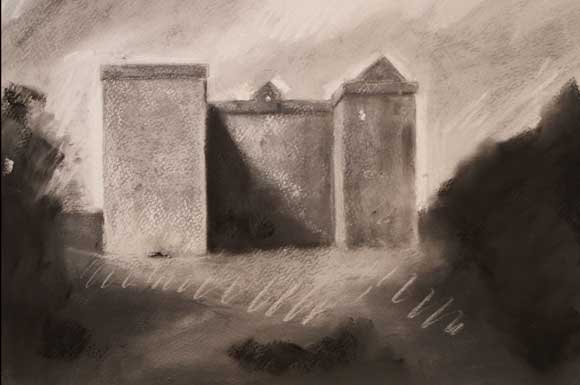 Exhibitions & Events
No upcoming events found