About the Gallery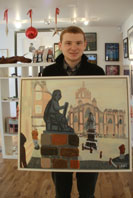 The Gallery on the Corner is a commercial art gallery and studio that provides a platform to exhibit and sell artwork produced by artists who have a physical or mental health condition, or those from a disadvantaged background, in the heart of Edinburgh's gallery district.
The gallery was the first social firm developed by Autism Ventures Scotland (AVS). Part of Autism Initiatives UK, AVS was established to create employment opportunities and experiences for people with Autism Spectrum Condition (ASC) in Scotland.
AVS offers traineeships and other opportunities to people with ASC. The traineeships include on the job and vocational training.
The concept behind the gallery was to build on the model of 'art as support' with an 'art as sustainable business' approach. The social enterprise model helps to ensure sustainability of the project whilst giving a number of people a positive first step into employment in a supportive setting.
Prior to the birth of AVS, a group of ASC service provider agencies met regularly over two years to discuss and explore the possibility of developing a social enterprise approach to the employment of adults and young people with ASC. The group believed that due to the skills and untapped potential of people with autism, they needed to create real employment opportunities and experiences to respond to their unique gifts and talents.
This short video acts as an introduction for The Gallery on the Corner and features some of the work undertaken by the trainees and other artists.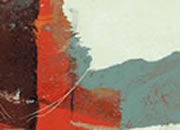 Exhibitions & Events
No upcoming events found